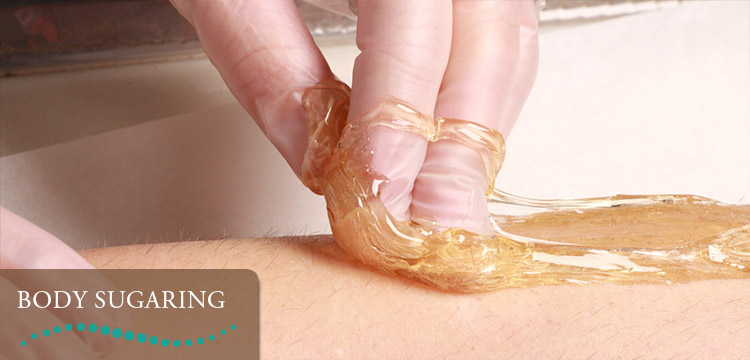 BODY SUGARING FOR MEN & WOMEN
Why is body sugaring so popular? It's a safer, more reliable, and more effective treatment than waxing! It lasts longer then normal wax and pulls the hairs out by the root, unlike wax that breaks it off at the  surface causing the hair to grow back thick and course. Many clients that have had sugaring have seen an amazing response in their hair growth. The hair ultimately comes in finer and the lasting smooth results are amazing for a low-cost and pain-free solution.  
Alexandria Professional Body Sugaring from AlexandriaProfessional on Vimeo.
Body Sugaring is only available at Simply Smooth Louisville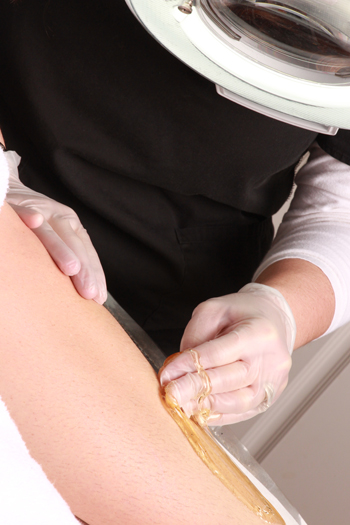 Alexandria Professional Body Sugaring™ is a much gentler, safer, and truly progressive method of hair removal for all parts of the body. It is effective on all skin types and hair textures for both men and women. Made with a blend of natural ingredients with no chemical additives – no harmful side effects.  Sugaring is made up of lemon, sugar and water. It does not harden and is applied at room temperature.  It is meant to not only remove the hair but also exfoliate the skin in the process. Body sugaring leaves the skin extra soft and helps to prevent ingrown hairs.  Because there in no chemicals patients seem to react much better to the sugaring. Their redness last a very short time and it is less painful during the treatment than other hair removal options.
http://www.alexandriaprofessional.com/
Watch useful body sugaring videos or read past magazine articles featuring Alexandria Professional® Body Sugaring Products
AP BODY SUGARING AND FULL CIRCLE OF SKIN CONDITIONING TREATMENTS WILL…
 eliminate ingrown hair
 prevent new ingrown hair
 extract all hair colors and textures
 successfully treat all skin types and colors
 improve the skin's tone and texture
treat various skin problems such as keratosis, eczema, psoriasis, etc…
AP BODY SUGARING WILL NOT…
burn the skin
damage the dermal cells
 "pit" the delicate facial skin cells
scar the follicle mouth or surrounding area
promote cross contamination
cause unnecessary discomfort
cause ingrown hair