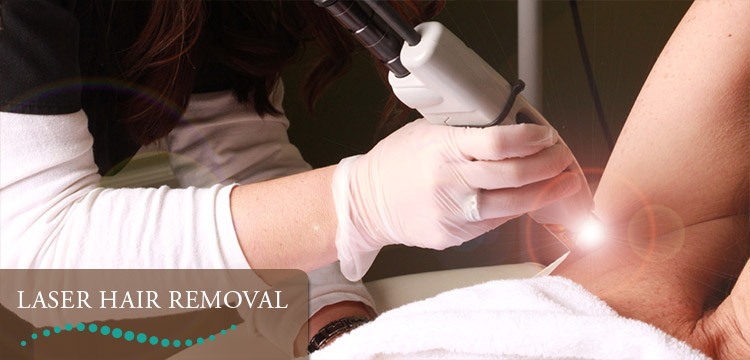 LASER HAIR REMOVAL FOR WOMEN & MEN – LOUISVILLE, KY
SimplySmooth uses the Candela GentleMax Pro. It is safe, effective, comfortable form of hair removal. Laser hair removal is a perfect solution for men and women of ALL SKIN TYPES and eliminates the need for shaving or waxing. No more razor bumps or ingrown hairs! SimplySmooth offers the most options for your hair removal needs in Louisville, KY. We also are proud to say that our hair removal experts can find you the right options, the right treatment, the right price, and the most effective path for your hair removal needs.
How does the laser work?
The GentleMax Pro laser allows pulses of true laser heat and light to quickly clear away unwanted hair by targeting melanin, the substance which gives hair its color. The wavelength of the laser effectively impairs the ability of the hair follicle to grow again.
 How many treatments are necessary, and how long does it take?
Because each person's body chemistry and hair growth pattern is unique, it can't be predicted exactly how many treatments will be needed for complete eradication. However, in most cases the amount of hair can be greatly reduced, if not eradicated, in an average of 6 treatments. Treatments are usually scheduled 4-6 weeks apart, and may take as little as 15 minutes for a small area (lip, chin) or up to an hour for larger areas (back, full legs).
Does laser hair removal hurt?
While laser hair removal is not completely sensation-free, the vast majority of our clients report very little discomfort. There is very little residual redness, and makeup, lotions, etc. can be applied immediately after the treatment.
How can I be sure laser hair removal is safe and effective? 
The United States Food and Drug Administration has approved lasers as a safe, effective method of achieving permanent hair reduction/removal. SimplySmooth is also a Better Business Accredited business with an A+ rating.
 PRETREATMENT INSTRUCTIONS
1. Avoid the sun 4-6 weeks before and after treatment until your healthcare provider allows it.
2. Your provider may ask you to stop any topical medications or skin care products 3-5 days prior to treatment.
3. You MUST avoid bleaching, plucking or waxing hair for 4-6 weeks prior to treatment. The melanin-containing hair must be present in the follicle as it is the "target" for the laser light.
4. If you have had a history of perioral or genital herpes simplex virus, your provider may recommend prophylactic antiviral therapy. Follow the directions for your particular antiviral medication.
5. If you have a tan or have a darker skin type, a bleaching regimen may be started 4-6 weeks before treatment.
6. RECENTLY TANNED SKIN CANNOT BE TREATED! If treated within 2 weeks of active (natural sunlight or tanning booth) tanning, you may develop hypo-pigmentation (white spots) after treatment and this may not clear for 2-3 months or longer.
7. The use of self- tanning skin products must be discontinued one week before treatment. Any residual self-tanner should be removed prior to treatment.
Blog in Blog:
There are no posts that match the selection criteria.